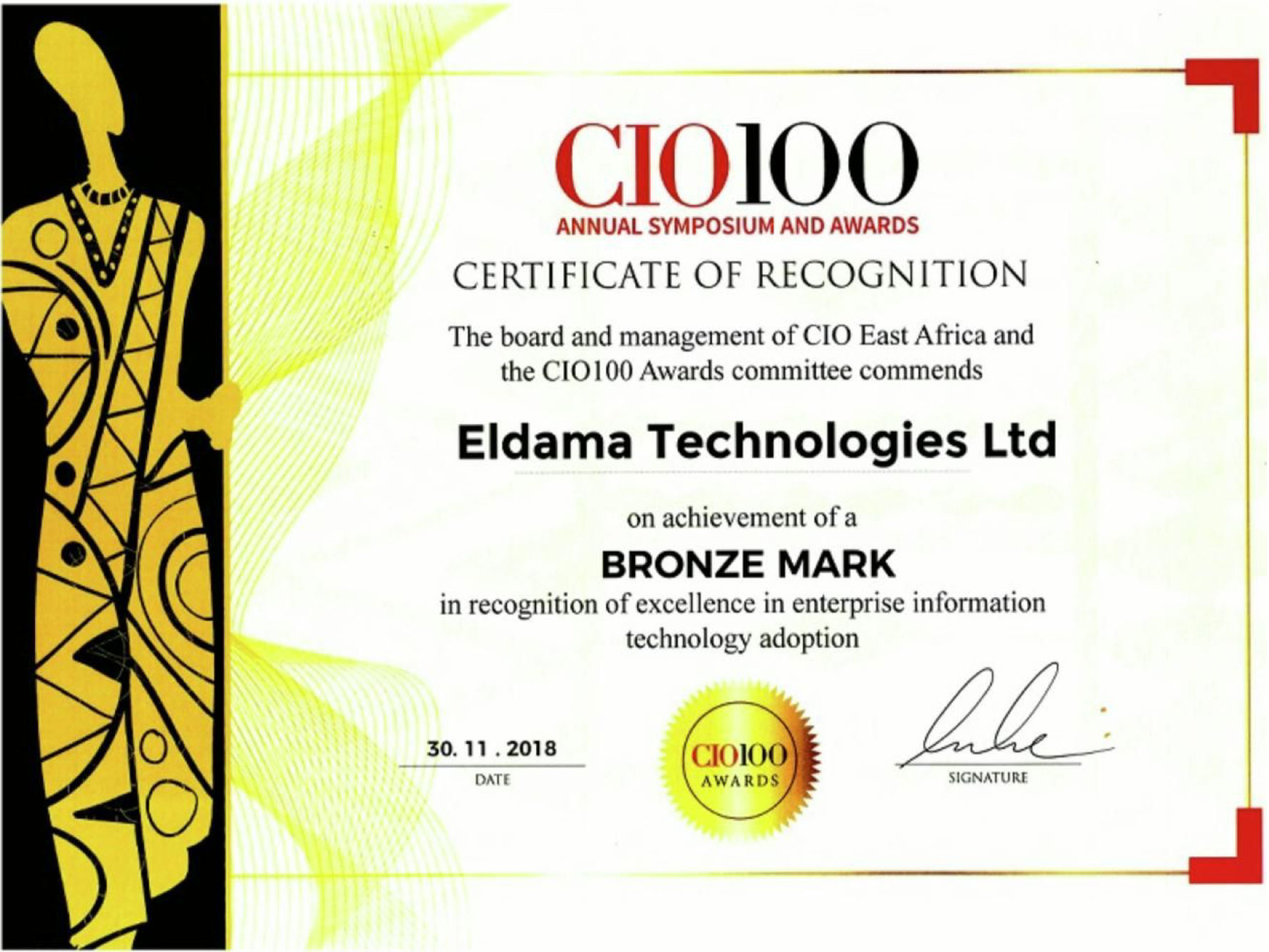 At the 2018 CIO100 symposium and Awards held at Enashipai resort in Naivasha Kenya, Eldama
Technologies partnered with Telkom Kenya to provide WIFI connection using Cambium Networks
Infrastructure, a leading Carrier Class wireless network provider. The annual event was curated by
CIO East Africa as has been over the past nine years; this having marked the 10th Anniversary.
Eldama Technologies emerged the Bronze Mark winners in recognition of excellence in Enterprise
Information Technology Adoption; an award given to the companies that embrace the adoption of
technological advancements. Congratulations to the Eldama team for their hard work during 2018 to
get us to this point (in only 2 years). Excellent recognition for our expertise, our customer centric
approach and also our ability to help customers design and start on their journey to the Cloud.
We value our customers patronage and appreciate their confidence in us. 2018 was not just a year
full of great achievements, but most importantly, a year full of incredible relationships and beautiful
bonds. None of this could have been possible without our customers. Thank you to them for making
this year so special for us. We hope to continue working with the same verve and vigour in the
coming years
customers each and every day and to work even harder to deliver exceptional experience across all
aspects of the cloud and IT services.